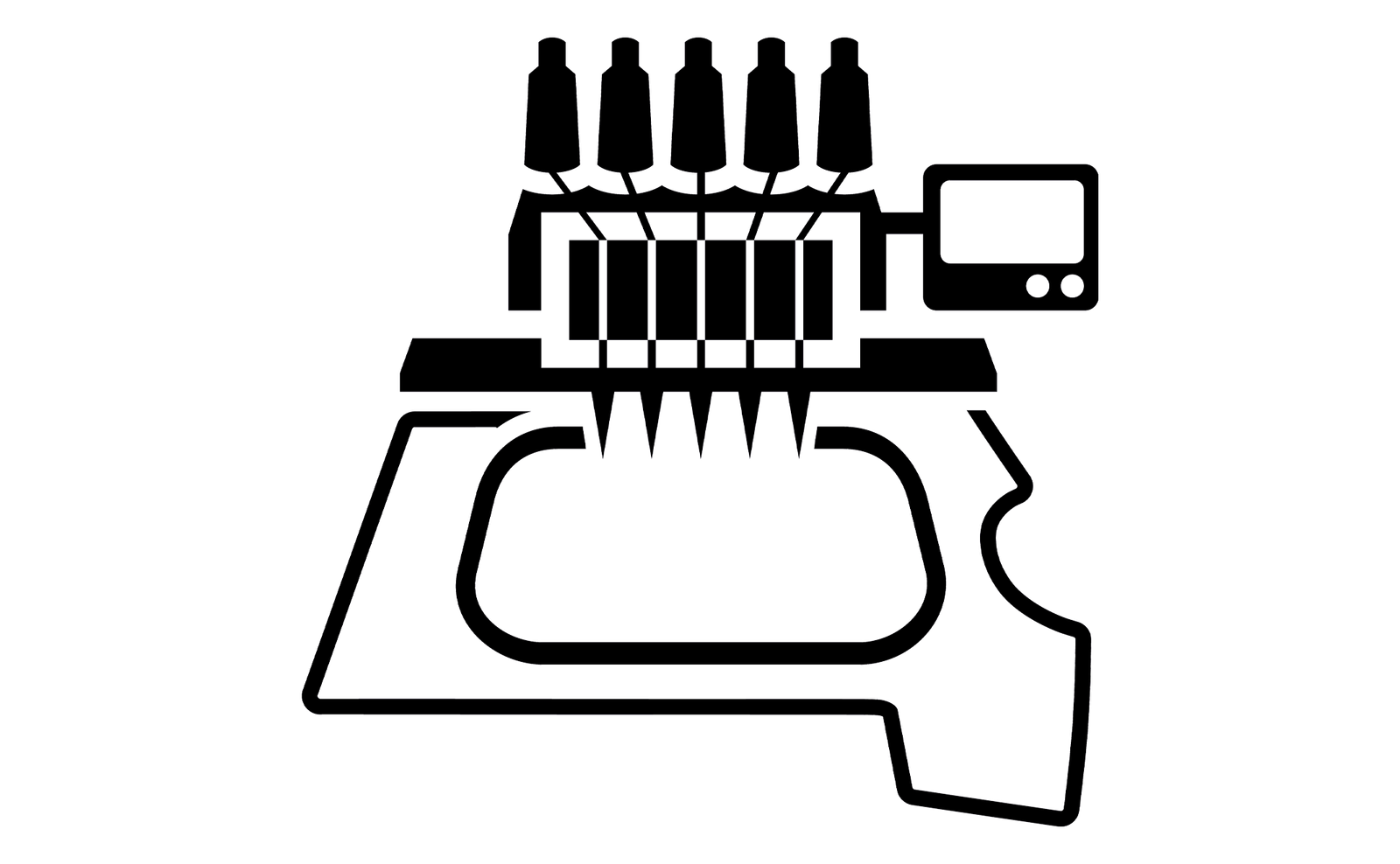 Embroidery
is the craft of decorating fabric or other materials using a needle to apply thread or yarn. Embroidery is usually seen on caps, hats, coats, blankets, dress shirts, denim, dresses, stockings, and golf shirts. Embroidery is available with a wide variety of thread or yarn colors.
Embroidery is best for...
Big logos and prominent displays
Varsity letterman jackets
Blankets
Highly professional look
Longevity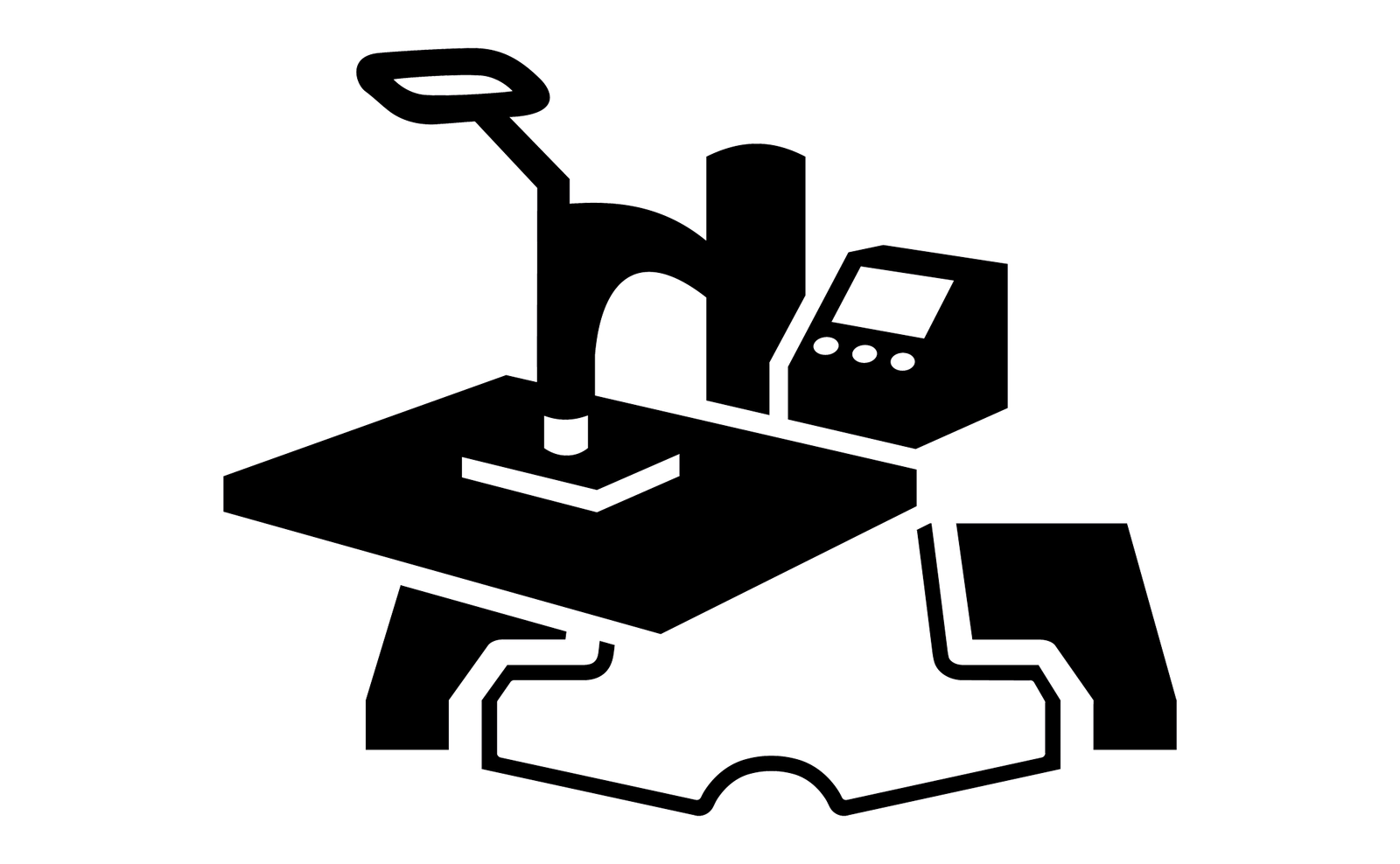 Heat Transfer Vinyl (HTV)
is a specialty vinyl polymer that can be used on certain fabrics and materials to create designs and promotional products. It comes in a roll or sheet form with an adhesive backing so it can be cut, weeded, and placed on a substrate for heat application. Heat transfer vinyl is made in single colors and also has special options such as patterned, glitter, flocked, holographic, glow-in-the-dark, reflective, and 3D puff.
100% cotton and cotton blends
Simple wording/lettering on T-shirts, jeans, and sweatshirts
One color simple logos and shapes
Sublimation
is a method of printing that transfers a design into a material or fabric using ink and heat. It allows whole garment prints - designs that go seam-to-seam. Sublimation printing is only suitable for garments that are 50% - 100% polyester or polyester blend (man made). The process is like a tattoo, but instead of your skin, it's for your chosen product. The heat opens up the pores of the fabric, then with the applied pressure the ink cools and returns to a solid form.
Sublimation is best for...
100% white or light colored polyester
Dri-fit compression shirts
Mugs
Coasters
License plate covers
Cell phone covers
Direct to Garment (DTG)
is a process of printing on textiles using specialized ink jet technology. DTG printers typically have a platen designed to hold the garment in a fixed position, and the printer inks are jetted or sprayed onto the textile by the print head. DTG typically requires that the garment be pre-treated with a PTM or pre-treatment machine allowing for the following:
Stronger bond between garment fibers and the pigmented inks
Lays down loose fibers to provide for a smoother substrate
Chemically reacts with the inks to promote drying and curing
100% cotton T-shirts, hoodies, sweatshirts, and canvas shoes only
Full color images and logos (like faces and multicolor designs)
Low quantity orders because there's no minimum requirement for purchase

See Official Design Lab for more information
Screen Printing
is a printing technique where a mesh is used to transfer ink onto a substrate, except in areas made impermeable to the ink by a blocking stencil. A blade or squeegee is moved across the screen to fill the open mesh apertures with ink, and a reverse stroke then causes the screen to touch the substrate momentarily along a line of contact. This causes the ink to wet the substrate and be pulled out of the mesh apertures as the screen springs back after the blade has passed. One color is printed at a time, so several screens can be used to produce a multi-colored image or design.
Screen Printing is best for..
100% cotton T-shirts, hoodies, sweatshirts, and canvas shoes only
Long lasting apparel
Inexpensive
Larger quantities of custom orders